AI Education: Gather a Better Understanding of Artificial Intelligence with Books, Blogs, Courses, and More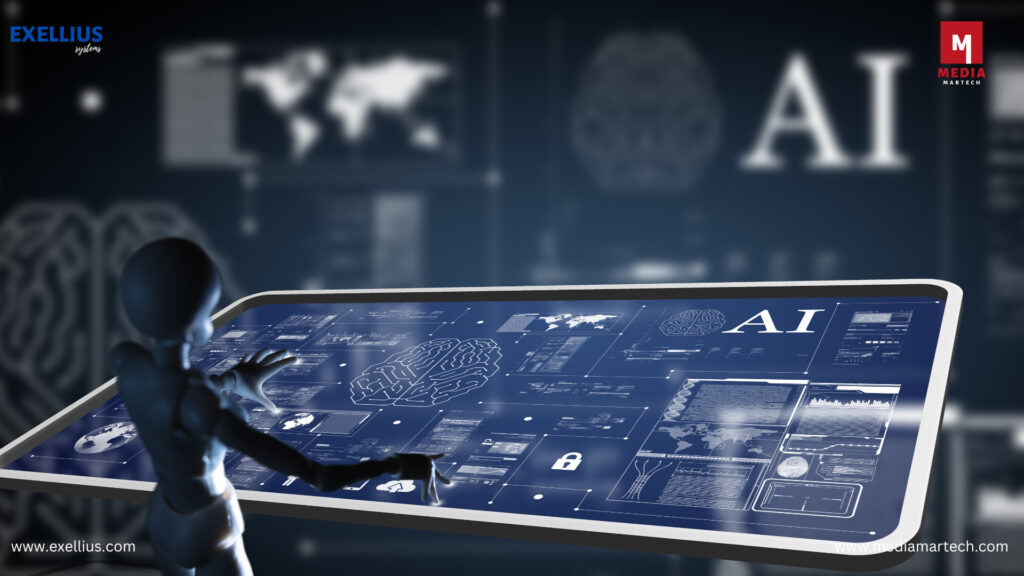 Artificial intelligence (AI) has captured the attention of people worldwide. Thanks to tech giants like Alibaba, Microsoft, and Google introducing conversational chatbots accessible to the average person. While AI is already a part of our daily lives, often without our knowledge . The field of computer science and its various applications have piqued the interest of a broad audience. Some individuals are simply looking to learn how to use chatbots effectively, others want to experiment with human-robot interactions, and many are eager to contribute to the advancement of AI technology alongside industry leaders. Whether you aim to make a significant impact or gain a basic understanding of this controversial and competitive industry, there are numerous educational resources available. In this article, we will explore the various ways you can educate yourself about AI, its applications, and its future.
1. Introduction to Artificial Intelligence
Artificial intelligence is a branch of computer science that deals with the development of intelligent machines capable of performing tasks that typically require human intelligence. It involves various subfields, such as machine learning, natural language processing, computer vision, and robotics. AI has the potential to revolutionize industries and improve our daily lives.
2. Understanding ChatGPT: Natural Language Processing Tool
ChatGPT is an advanced natural language processing tool developed by OpenAI. It utilizes deep learning techniques to generate human-like text responses to user inputs. ChatGPT can be used for a wide range of applications, including chatbots, virtual assistants, content creation, and more.
3. A Brief History of Artificial Intelligence
The history of AI dates back to the 1950s when the field was established as an academic discipline. Over the years, significant advancements have been made, including the development of expert systems, neural networks, and deep learning algorithms. Understanding the history of AI provides valuable insights into its evolution and future prospects.
4. The Dangers and Ethical Implications of AI
While AI brings numerous benefits, there are also potential risks and ethical concerns associated with its development and implementation. It is crucial to address issues such as bias in algorithms, privacy concerns, job displacement, and the potential for AI to be misused or weaponized.
5. Exploring the Different Types of AI
AI can be categorized into four main types: narrow AI, general AI, superintelligent AI, and artificial superintelligence. Understanding these distinctions helps us grasp the capabilities and limitations of AI systems, leading to informed discussions about their potential impact on society.
6. Pursuing a Degree in AI: Is it Worth It?
If you aspire to become an AI professional or gain a deeper understanding of computer science, pursuing a degree in AI can be a valuable investment. A Bachelor of Science with a concentration in Data and Computational Science is an excellent choice for those looking to develop real-world skills in data analysis, scientific modeling, and applied mathematics.
7. Bachelor of Science in Data and Computational Science
the U.S. offer this degree, and you can also consider related subjects like information technology, computer engineering, statistics, or data science. If you already have a background in computer science, mathematics, or programming, you have a solid starting point to pursue a degree in AI and become a professional in the field.
8. Artificial Intelligence Quiz: Test Your Knowledge!
Test your knowledge of AI with an interactive quiz! Challenge yourself with questions about AI concepts, applications, and historical milestones. Taking quizzes not only helps solidify your understanding but also makes the learning process engaging and fun.
9. Master's Degrees in Artificial Intelligence
For those seeking a more advanced level of education in AI, several universities offer specialized Master's programs in Artificial Intelligence. These programs delve deeper into areas like machine learning, neural networks, computer vision, and natural language processing. Universities such as Johns Hopkins University, Northwestern University, and The University of Texas at Austin provide excellent options for pursuing a Master's degree in AI.
10. Conclusion
Artificial intelligence is a rapidly evolving field that offers exciting opportunities for learning and career growth. Whether you're interested in understanding the basics of AI, mastering specific AI tools like ChatGPT, or pursuing a degree to contribute to AI advancements, there is an abundance of resources available. By leveraging books, online courses, blogs, forums, and following industry experts, you can gain a better understanding of AI and its applications. Stay curious, explore new technologies, and become part of the AI revolution.
For more tech content like this VisitIT and Tech:https://www.info-tech.online/
BANKING, ACCOUNTING, INSURANCE AND FINANCIAL SER

VICES:https://www.finance-tech.online/
HEALTHCARE AND PHARMACEUTICALS:https://www.healthcare-tech.online/
TRANSPORTATION AND LOGISTICS:https://www.transport-tech.online/
ENTERTAINMENT, TRAVEL AND HOSPITALITY:https://www.entertainment-tech.online/
MARKETING, ADVERTISING AND PUBLIC RELATIONS:https://www.channel-tech.online/
HUMAN RESOURCES COMPENSATION AND BENEFITS:https://www.humanresources-tech.online/
MECHANICAL AND CIVIL ENGINEERING:https://www.engineering-tech.online/
MANUFACTURING AND CONSTRUCTION:https://www.manufact-tech.online/
NON-PROFIT AND NON-GOVERNMENT ORGANIZATIONS:https://www.nonprofit-tech.online/ Want to promote your content?
Visit:https://www.exellius.com/contact-us/ orhttps://www.mediamartech.com/contact-us/