PickGPT from Sereact's: Revolutionizing Human-Robot Interaction with Natural Language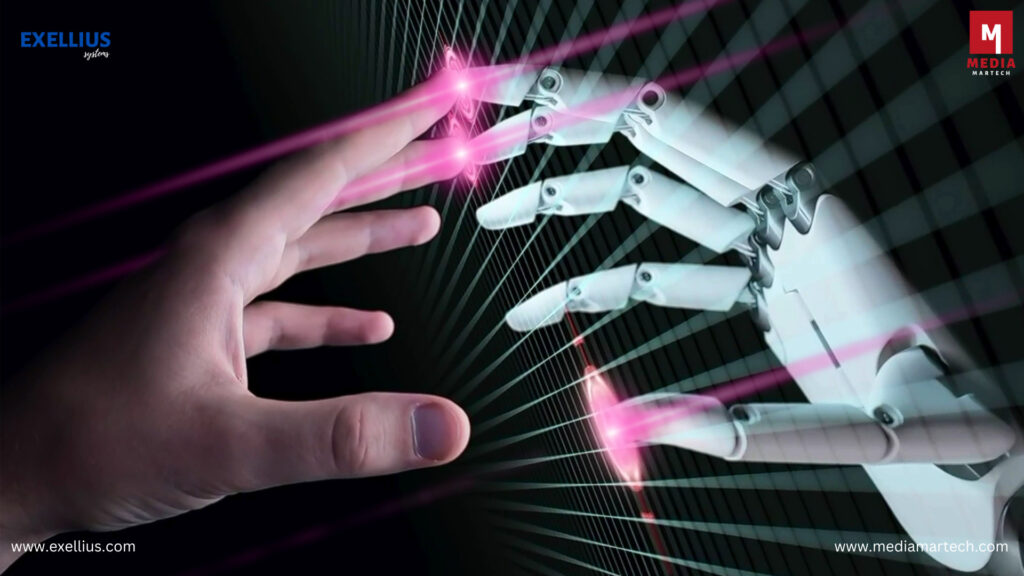 In the world of robotics and artificial intelligence, Sereact, a German-based AI and robotics developer, has introduced an innovative solution called PickGPT. This revolutionary technology combines large language models (LLMs) with Sereact's advanced computer vision capabilities, enabling seamless human-robot interaction through natural language instructions.
1. Introduction: Sereact's PickGPT
Sereact's PickGPT is a cutting-edge robotics transformer that merges language models and computer vision technology. It empowers robot operators to communicate with robots effortlessly by processing natural language and visual information, allowing for multimodal data correlation. With PickGPT, robots gain unparalleled intelligence and accuracy in perceiving their environment, comprehending instructions, and executing tasks through natural language interaction.
2. The Power of Natural Language Processing and Computer Vision
By harnessing the power of natural language processing (NLP) and computer vision, PickGPT unlocks the potential for straightforward communication between humans and robots. Voice commands and intuitive interfaces enable seamless collaboration and integration with existing warehouse systems. This user-friendly approach empowers employees to interact effortlessly with robots, defining pick points, blacklisting specific items, and providing instructions without the need for extensive coding knowledge.
3. Enhancing Communication and Efficiency in Warehouses
PickGPT revolutionizes warehouse operations by reducing setup time and customization efforts. With its software-based approach, robots can be quickly deployed without extensive programming or training. As a result, employees can focus their time and energy on other essential tasks, leading to enhanced productivity and operational efficiency. Furthermore, PickGPT's adaptability allows robots to respond swiftly to new tasks and changing environmental conditions commonly encountered in warehouse settings.
4. Streamlining Quality Control Processes
The robotics transformer, PickGPT, boasts exceptional object recognition and identification capabilities based on real-time analysis of visual characteristics. By automatically analyzing product images, it can precisely match items in any real-world scenario. Additionally, PickGPT comprehends textual information such as product titles and descriptions, enabling automatic identification and categorization of related products within an image. These features position PickGPT as an invaluable tool for quality control processes, ensuring consistent product standards.
5. Simplifying E-commerce Returns
E-commerce companies face unique challenges in managing returns efficiently. PickGPT addresses this concern by simplifying the return process through its advanced capabilities. It distinguishes between packaging materials and products, facilitating the initial step of the return process. Furthermore, based on product descriptions or images, PickGPT can automatically sort items without the need for barcode scanning. This streamlined approach saves time and resources, ultimately improving the overall customer experience.
6. The Founders and Visionaries Behind Sereact
Sereact was established in 2021 by Marc Tuscher and Ralf Gulde, both pioneers in the field of robotics and AI. Their research at the University of Stuttgart led to the development of Sereact, which is headquartered in Stuttgart-Vaihingen, Germany. Through their expertise and vision, Sereact continues to push the boundaries of human-robot interaction
by creating innovative solutions that bridge the gap between humans and robots.
7. Keynote Session at RoboBusiness
For those interested in delving deeper into the applications of LLMs and text generation in robotics, RoboBusiness will host a keynote session titled "Generative AI's Impact on Robotics" in Santa Clara, CA on October 18-19. This session will bring together industry leaders in robotics, including Amit Goel (Director of Product Management at NVIDIA), Ken Goldberg (William S. Floyd Jr Distinguished Chair in Engineering at UC Berkeley), Ted Larson (CEO of OLogic), Jeff Linnell (Founder and CEO of Formant), and Pras Velegapudi (VP of Innovation at Agility Robotics). The panel discussion will explore the fundamental ways in which generative AI can revolutionize robotics design, model training, simulation, control algorithms, and product commercialization.
For more tech content like this VisitIT and Tech:https://www.info-tech.online/
BANKING, ACCOUNTING, INSURANCE AND FINANCIAL SERVICES:https://www.finance-tech.online/
HEALTHCARE AND PHARMACEUTICALS:https://www.healthcare-tech.online/
TRANSPORTATION AND LOGISTICS:https://www.transport-tech.online/
ENTERTAINMENT, TRAVEL AND HOSPITALITY:https://www.entertainment-tech.online/
MARKETING, ADVERTISING AND PUBLIC RELATIONS:https://www.channel-tech.online/
HUMAN RESOURCES COMPENSATION AND BENEFITS:https://www.humanresources-tech.online/
MECHANICAL AND CIVIL ENGINEERING:https://www.engineering-tech.online/
MANUFACTURING AND CONSTRUCTION:https://www.manufact-tech.online/
NON-PROFIT AND NON-GOVERNMENT ORGANIZATIONS:https://www.nonprofit-tech.online/
Want to promote your content?

Visit:https://www.exellius.com/contact-us/ orhttps://www.mediamartech.com/contact-us/