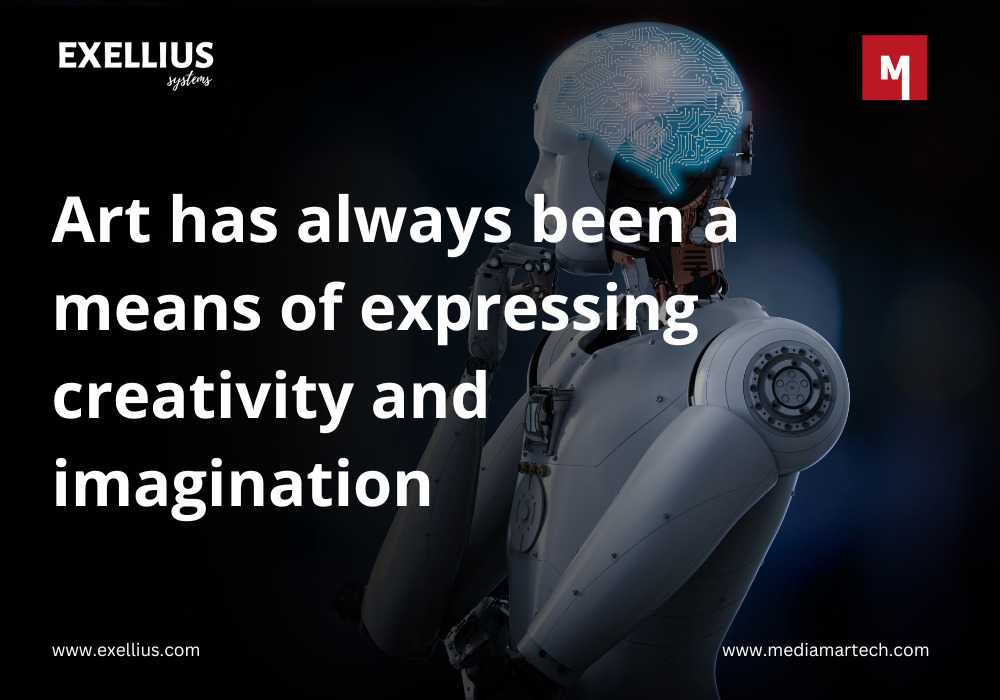 Art has always been a means of expressing creativity and imagination. It is a form of communication that transcends language barriers and connects people through emotions and ideas. However, creating art requires skill, talent, and a lot of practice, which is why not everyone can be an artist. But what if there was a way to use technology to create art without necessarily possessing the traditional artistic skills? That's where Artificial Intelligence (AI) Art Generators come into play. In this article, we'll explore what AI Art Generators are, how they work, and what their implications are for the art world and beyond.
Table of Contents
What is an AI Art Generator?
How do AI Art Generators work?
Types of AI Art Generators

Style Transfer
GANs (Generative Adversarial Networks)
DeepDream
Neural Style
Artbreeder

Implications of AI Art Generators

Democratization of Art
Copyright Issues
Ethical Considerations
Future Possibilities

Limitations of AI Art Generators
Conclusion
FAQs
1. What is an AI Art Generator?
An AI Art Generator is a computer program that uses artificial intelligence and machine learning algorithms to create art. These algorithms are designed to analyze and learn from a vast database of images, styles, and techniques, and then generate new images that mimic those styles and techniques. In other words, an AI Art Generator is like having a digital assistant that can help you create art by learning from your preferences and suggesting new ideas.
2. How do AI Art Generators work?
AI Art Generators work by using a combination of algorithms and neural networks to analyze and generate images. These algorithms are trained on a large dataset of images and styles, and they use this data to create new images that mimic the styles and techniques of the original images. The process of creating art with an AI Art Generator involves the following steps:
Selecting an image or style to use as a reference.
Using the algorithms to analyze the image or style.
Generating a new image that mimics the analyzed style.
Refining the image based on user feedback and preferences.
3. Types of AI Art Generators
There are several types of AI Art Generators, each with its unique approach to creating art. The most popular types include:
3.1. Style Transfer
Style Transfer is a type of AI Art Generator that allows users to apply the style of one image to another image. The algorithm analyzes the style of the reference image and applies it to the content of the other image, resulting in a new image that combines the two styles.
3.2. GANs (Generative Adversarial Networks)
GANs are a type of AI Art Generator that uses two neural networks to create new images. One network generates the images, while the other network evaluates them and provides feedback. This process continues until the generated images are indistinguishable from real images.
3.3. DeepDream
DeepDream is a type of AI Art Generator that uses neural networks to analyze images and generate new images based on the patterns and structures found in the original images. This type of AI Art Generator is often used to create surreal and abstract images.
3.4. Neural Style
Neural Style is a type of AI Art Generator that combines the content of one image with the style of another image to create a new image. The algorithm analyzes both images and applies the style to the content
For more tech content like this Visit:

IT and Tech: www.info-tech.online
BANKING, ACCOUNTING, INSURANCE AND FINANCIAL SERVICES: www.finance-tech.online
HEALTHCARE AND PHARMACEUTICALS: www.healthcare-tech.online
TRANSPORTATION AND LOGISTICS: www.transport-tech
ENTERTAINMENT, TRAVEL AND HOSPITALITY: www.entertainment-tech
MARKETING, ADVERTISING AND PUBLIC RELATIONS: www.channel-tech
HUMAN RESOURCES COMPENSATION AND BENEFITS: www.human-resource-tech
MECHANICAL AND CIVIL ENGINEERING: www.engineering-tech
MANUFACTURING AND CONSTRUCTION: www.manufacturing-tech
NON-PROFIT AND NON-GOVERNMENT ORGANIZATIONS: www.non-profit-tech

Want to promote your content?

Visit: Exellius Systems or Media Martech