Renault Group and Google Accelerate Partnership to Develop the Vehicle of Tomorrow and Strengthen Renault Group's Digital Transformation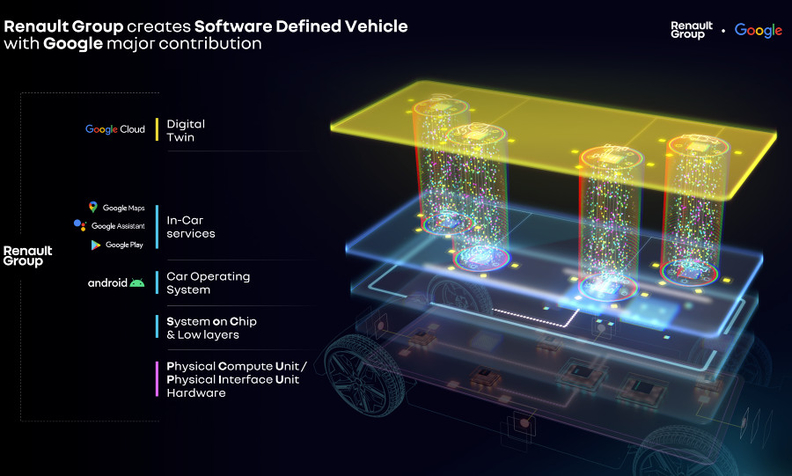 Renault Group and Google announced today an expanded partnership aimed at designing and delivering the digital architecture for the "Software Defined Vehicle" (SDV) and accelerating the group's digitalization. The two partners will develop a set of onboard and offboard software components that are dedicated to the SDV and will grow synergies and use cases related to the group's "Move to Cloud" strategy.
This collaboration on cloud computing, initiated in 2018, is accelerating today with the creation of a Digital Twin, a virtual twin of the vehicle that will feature the most advanced Artificial Intelligence (AI) capabilities, for an easier and continuous integration of new services into the vehicle and the creation of new onboard (In-Car Services) and offboard applications. The group will eventually transform its entire operational model to the cloud for more agility, better performance, and higher profitability.